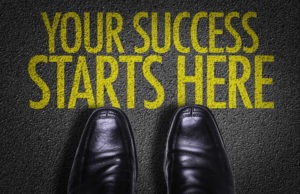 We have officially entered the new year of 2018; are you ready to grab that golden ring you have been working towards or is your plan to forge ahead and hope for the best?  Running a successful business is a lot like sailing a ship across a vast ocean.  The big difference is many business owners haven't taken the time to map out their route with up to date navigational information and calibrated gauges that will assist them to take their journey safely arriving at their visionary port on time.
The thing about the business journey is the map of the ocean we will be crossing is forever changing.  Your competitors have changed, the products have evolved and the consumers are completely different than those the business started out with.  Today's consumer is more informed, less patient, and has the tools available to assess products on a global basis in an instant.   If your plan is to stay the course I am here to tell you that course more than likely no longer exists in the marketplace.
Take the time today to reassess your journey and identify the reasons you are in business and where and when you will arrive at your final destination (mission, vision, values).  Update the market information necessary to ensure your offering will be well received by the end user and develop Key Performance Indicators (KIP's) that will help guide your path when land is no longer visible.
Share this navigational plan with your team so they can assist you in the journey.  The power locked inside your employees will be the differentiator if you harness it and use it to drive a culture of success within your organization.  Ensure everyone shares the values you believe in by stating them clearly and often.  Only hire those who will add to the growth of the culture and divest yourself of those that detract from the mission, no matter how integral they may be to the business.    Your mission and vision are why you are successful, not any single employee.
Take advantage of the New Year and start planning today.  The time is right to get your entire team engaged in this new journey.  I assure you the excitement and energy this will bring to your employees is explosive and will give you the power you need to reach that final destination, wherever it may be!
Visit the TEC Resource Center and take a free strategic planning assessment (http://tecresourcecenter.com/strategic-planning-assessment) to assist you in determining how to get started planning the future of your business today!